Hôtel day use

+33 972 318 266
Gresham Belson Hotel Brussels




Hôtel d'Affaires pour la journée - Situation en centre ville
Wishlist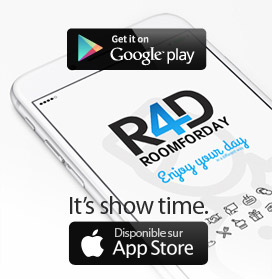 Time of departure is fixed at 5:30 pm according to the conditions allocated by the hotel. After that time the hotel can request 80% of an additional night. When the customer leaves the room after 6:00 pm the customer will have to pay the total price of an overnight stay.
Le règlement s'effectue toujours sur place lors de votre arrivée (check-in). Paiement accepté en espèces ou carte bancaire.
Day-Use Exclusive rates / Day Rooms in Brussels, Bruxelles

Since 2003 the Gresham Hotel Group has re-branded it to the Gresham Belson Hotel with continuous investments to keep it at the standard for the modern travellers.

The ideal business hotel in Brussels , the best alternative for the business travellers, corporate meetings and weekend breaks.

The Gresham Belson Hotel offers a superb selection of 136 rooms, all well detailed, and equipped with all modern amenities. The perfect home away from home for a relaxing and enjoyable experience.

As a guest of the Gresham Belson Hotel, we are delighted to offer you a free shuttle service to and from Brussels International Airport . This services is available from 6.00 to 10.00 am and from 5.00 to 10.30 pm.

The Shannon Lounge Bar serves refreshing cocktails, international liquors, exclusive Bowmore Scotch Malt Whisky collection, several traditional Belgian beers, and of course Genuine Irish Guinness.

The Shannon Bar also offers a Dining Menu, with snacks and meals that include delicious choices of hot and cold dishes.

Informations :
Subway stop; Roodebeek / Bus 66; 358, 314, 351, 80 Port de Namu
Private guest parking additional fee 17€ / 24h
Equipements et Services :
Customers must be aware that rooms are not available before stated time Great non-smoking rooms, spacious with air conditioning, comfortable bed and Free Wi-Fi internet access. Complimentary tea & coffee making facilities, In room safe, Same day laundry service, Trouser press, Hairdryer, Interactive television system and radio, Iron and board, Bathrobe, slippers.
Thématiques :
Hôtel Périurbain, Espaces de travail, Aéroports, Hotel Discret, Hotel de Charme, Parkings, Restaurant, Bar à champagne, Chambre day use, Réunion, Signature de contrat, Parking, navette, voiturier, taxi, Navettes aéroport, Boutique Hotel, Saint-Valentin, Escapade romantique, Hôtel d'Affaires, Lieux touristiques, Bar et Rooftop, Rendez-vous professionel, Equipements, High Tech, Equipements standards, Day use, Package, Hôtel Romantique, Hôtel de Jour, Hôtel journée, Chambre à l'heure, Hôtel après-midi, Day use, Love Hotel, Love Room, 5 à 7.
Chambres day use et Salles de réunion
Services à la carte