The Scott Hotel



Design Hotel for the daytime - City Center

This partner has implemented hygiene and preventive measures to ensure your safety. It is possible that a health pass in order will be requested on your arrival if our partner has common areas (bar, restaurant, swimming pool, etc.).
Wishlist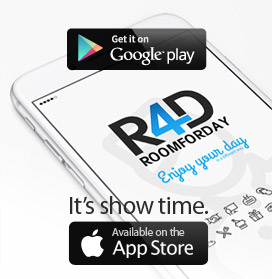 Payment is made on site upon your check-in. Payment accepted: cash or credit card.
L'heure du départ de la chambre est fixée pour la journée suivant les conditions affectées par l'hôtel. Après ces dates l'hôtel peut exiger le montant d'une nuitée. Règlement sur place à votre arrivée selon l'un des moyens de paiement autorisé par l'établissement.

N'annulez pas une réservation directement à l'hôtel, vous devez obligatoirement l'annuler sur notre site pour qu'elle soit prise en compte. Si vous n'annulez pas dans les temps, et que vous n'honorez pas votre réservation, nous considérerons qu'il s'agit d'un "No-Show" et vous ne pourrez plus réserver sur RoomForDay® sans carte bancaire pour garantir vos nouvelles réservations.
Le PANTONE HOTEL vous invite à découvrir la ville de Bruxelles à travers une palette de couleur et un éventail de commodités. Dès votre arrivée, notre "hôtel de couleurs" saura éveiller vos sens à une gamme de plaisirs et de surprises ludiques.

Impeccablement dessiné par Michel Penneman et Olivier Hannaert, Le PANTONE HOTEL offre la couleur de l'émotion avec une teinte distincte à chaque étage. Pour affaires ou loisirs, notre boutique hôtel riche en couleurs s'adapte parfaitement à vos besoins.

Du point de vue du design, le PANTONE HOTEL est construit sur une utilisation exceptionnelle de contraste, une toile blanche offre un espace propice à faire ressortir des couleurs saturées. Les chambres sont équipées de photographies lumineuses par le photographe belge Victor Levy.
Informations :
Metro Louise
Parking public à proximité
Tags :
Boutique Hotel, Bedroom, Design Hotel, Valentine's day, City Center, Day Room.
Our daytime offers and services